Executive Team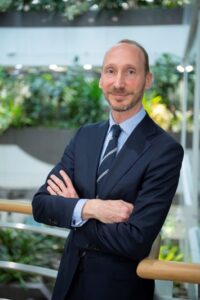 Giles has over 20 years of experience in corporate communications, government relations and public policy. He has significant experience in developing and implementing communications plans and corporate strategies; providing strategic advice to senior executives; engaging with elected politicians and business leaders on a wide range of public policy issues, with a particular focus on financial services regulation; and promoting London as an international financial centre.
Giles has significant experience of engaging with priority markets around the world to promote trade and investment flows with the UK financial and professional services sector. He has represented the City of London Corporation on the Boards of both Innovate Finance and the Financial Services Skills Commission. Giles joined AFB in September 2022 as Chief Executive.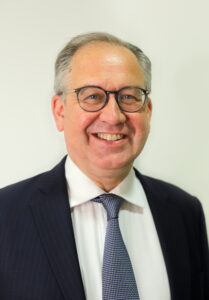 Andrew qualified as a solicitor in 1990 and worked in the City as an in house counsel and compliance officer in various investment banks until 2015. He has worked for Credit Lyonnais and Credit Suisse in their investment banking legal departments and also for Nomura as the conflicts officer for its investment bank in EMEA. During this period he focused both on transactional matters in capital markets and lending and also EU and UK regulatory compliance issues. In 2015 Andrew joined the Association of Financial Markets in Europe (based in London) and led AFME's equity capital markets and corporate finance divisions in its interactions with regulators and the publication of industry guidance. He joined AFB in November 2019 and is responsible for developing and implementing the AFB's policy and regulatory initiatives.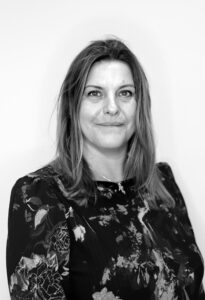 Amy joined the AFB in October 2019, in the role of Director of Member and Stakeholder Engagement. Amy leads and delivers the 'profile and impact' segment of the AFB value proposition which includes marketing and communications strategy, membership engagement and segmentation and sponsorship acquisition. Amy has over 17 years' experience working in membership organisations, most recently Amy was Director of Commercial Development and Corporate Events for the CBI where she worked for ten years, Amy sat on the Management and Commercial Boards. She has extensive experience building, developing and managing commercial partnerships and understands how to deliver value for customers.
Having joined AFB in March 2006, Finn is the longest serving member on the AFB team. Her responsibilities include bookkeeping, providing management information for the CEO and Board and ensuring the AFB meets its corporate obligations. She has a broad range of experience, with previous roles in the Renewable Energy Association, the Royal Institute of International Affairs and Cancer Research Campaign (now Cancer Research UK), giving her a wide range of interpersonal and management skills.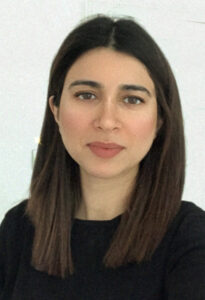 Ilza joined AFB in December 2019. Working alongside the Director of Practice & Events and the Policy & Regulatory Affairs team, Ilza establishes key policy areas for events, conferences, training and publication. Her work involves liaising with senior members of the industry across AFB's eight platforms, partner firms and stakeholders to gather relevant intelligence and deliver what is important to our membership. Ilza co-hosts AFB's Advisory Committee meetings. She has also been appointed as AFB's spokesperson on matters relating to London & the UK's competitive strengths and collaborates with organisations such as the City of London Corporation.
Ilza has a Master's Degree in Leadership in Global Business and a Bachelor's Degree in Law. She also holds a certificate in Business, International Relations and the Political Economy. Ilza previously worked in the Risk, Strategy & Planning team at Barclays, where she gained first-hand experience of regulatory affairs. Prior to that, Ilza completed placements at leading sets of Chambers in Hong Kong and London and interned at Thomson Reuters and Wolters Kluwer. She is a member of Women in Finance Asia and JUSTICE. Outside of work, Ilza enjoys volunteering, playing tennis and travelling.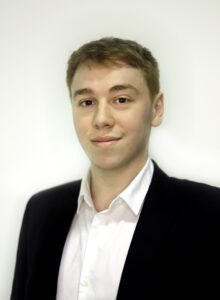 Joe joined the Association of Foreign Banks in July 2021 as a Marketing Associate following the completion of a master's degree in Marketing at Durham University. His work helps support the Director of Member and Stakeholder Engagement in developing and implementing the marketing and communications strategy at AFB, as well as managing the website and social media pages.
Joe has led on the development and progression of new additions to the AFB website and CRM systems. He also works to support the team by organising and running online events with organisation such as the PRA and FSSC.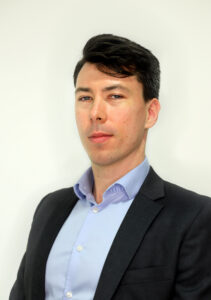 Robert joined AFB in September 2021, returning from studying and working in South Korea for the previous six years. Robert has previously held roles within financial institutions such as Lloyd's Banking Group and Aegon. Robert now works alongside the Policy and Regulatory Affairs Director in developing and implementing the AFB's policy and regulatory initiatives.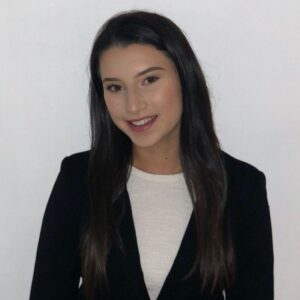 Rebecca joined the Association of Foreign Banks in December 2021, coming from UK Finance where she worked for over two years in policy analysis as well as public affairs. Rebecca now works alongside the Policy and Regulatory Affairs Director in developing and implementing the AFB's policy and regulatory initiatives.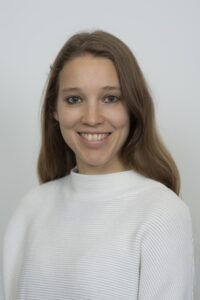 Sara has worked at the Association of Foreign Banks (AFB) since July 2018. She is the Executive Assistant to our CEO, and a team assistant for the Practice & Events team and our Director of Member and Stakeholder Engagement. She provides support to senior management with scheduling, correspondence, human resources and meetings. Sara takes responsibility and ownership of office organisation, deadline compliance, and important company information. Her supportive role contributes to the overall productivity at all levels of the organization to help achieve the wider goals of the AFB.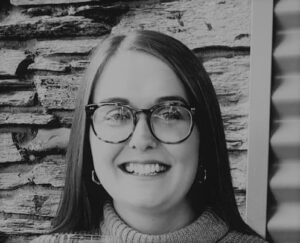 Lauren joined the Association of Foreign Banks in December 2022. Lauren has over 9 year's experience working in events and event management and is now taking responsibility in helping deliver a coordinated course of events, delivering great value to the AFB membership.


Get in touch
We are always keen to hear from people who'd like to work with us so please do get in touch.
Contact Us