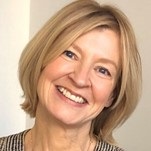 07 January 2022
RESIGNATION OF DR CATHERINE RAINES, AFB CHIEF EXECUTIVE
Dr. Catherine Raines has informed the Board that she will be stepping down from the role of AFB CEO at the end of April 2022.  Catherine has decided to retire from executive life so that she can spend more quality time with her partner and family.
I know this was not an easy decision for Catherine to make: the AFB has gone from strength to strength under her leadership.  She has been a strong and visible ambassador who has put the AFB on the policy and regulatory map with government and regulators; deepened engagement with staff, members and external stakeholders; significantly grown the value proposition; and really defined the membership experience.
My Board colleagues and I are very sorry to see Catherine go; however, we completely understand her decision and wish her all the very best for the next phase of her life.  I know she does intend to remain involved in the City of London in part-time non-executive roles.
The AFB has formed an Appointments Committee (as a sub-Committee of the Board), chaired by Stewart Boyd (AFB Board member and UK CEO of DBS Bank) to oversee the recruitment of Catherine's replacement.
Best wishes,
Bill Smith
AFB Chair