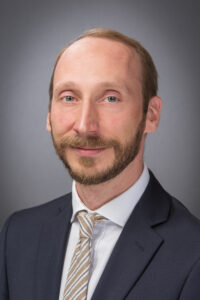 AFB is delighted to announce that Giles French has now begun his role as Chief Executive of Association of Foreign Banks.
Giles joins the team from the City of London Corporation and is bringing over 20 years of experience to lead the team at AFB.
He has significant experience of engaging with priority markets around the world to promote trade and investment flows with the UK financial and professional services sector. He has represented the Corporation on the Boards of both Innovate Finance and the Financial Services Skills Commission.
Throughout his career Giles has worked on corporate communications, government relations, and public policy and advocacy. Giles has engaged with business, government and regulatory authorities domestically and abroad, and brings a wealth of ideas to continue our AFB's work supporting foreign banks in the UK.
We are very excited to welcome Giles on board as he helps AFB continue to support our membership and advocate on their behalf, building their business Back@Bank.
You can follow Giles French on LinkedIn.